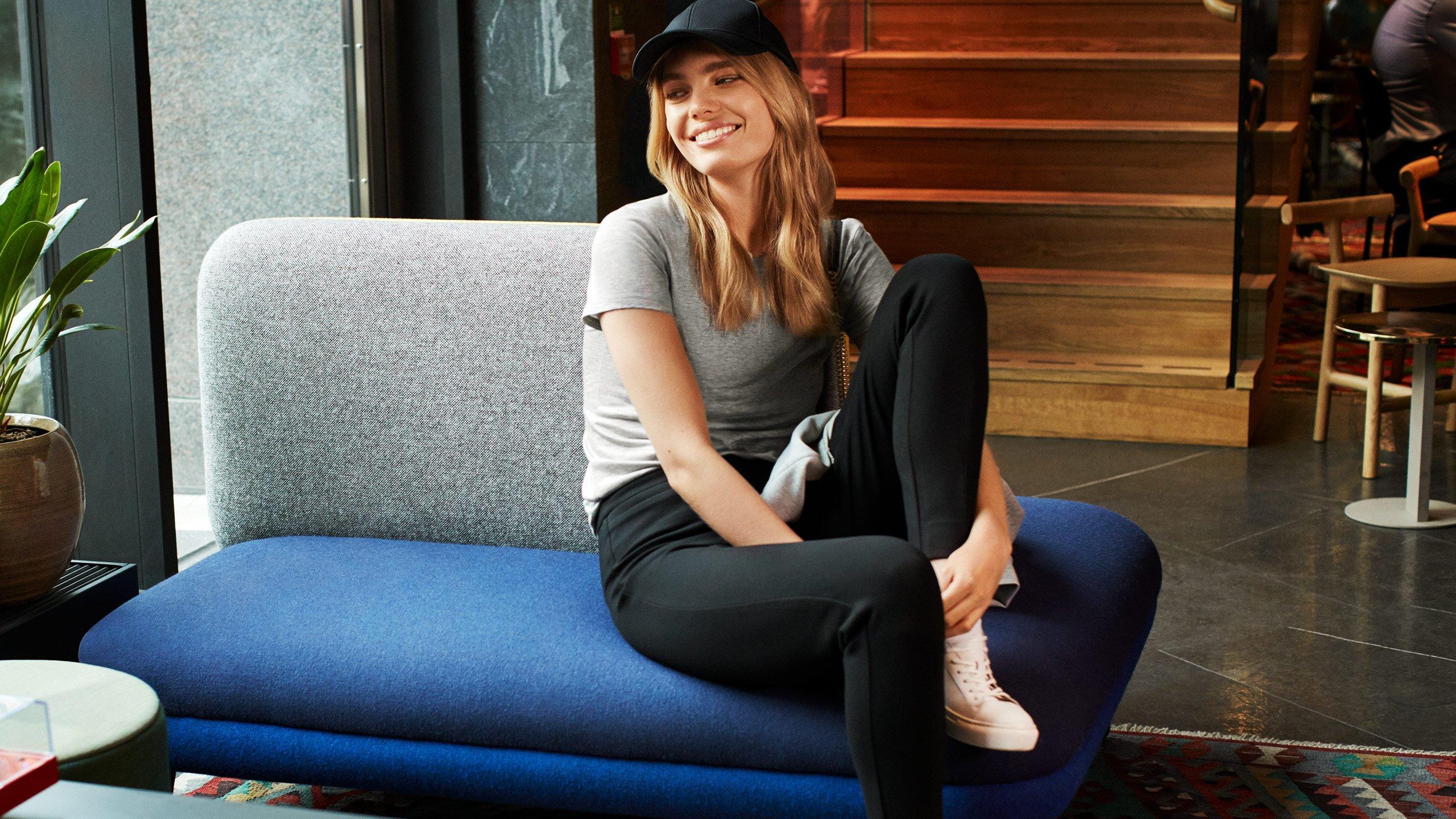 Pants Solution
IRIS
THE SLIM FIT
Lindex
For the Weekend
For that Sunday chill, pair the black IRIS pant with your favourite casual tee and cap, and you are all set. When easy does it, it's as simple as this.
For the work week
Go for the ultra-cool and shiny pants in structure print together with oversized knits. Fun glamour meets everyday charm.
For the after work
Turn it up a notch by adding the shiny kimono jacket together with the just as shiny pant. The result? Disco fever galore!